Vehicle Servicing with Burlington Motors
Looking after West London's cars since 1956
Vehicle Servicing in West London
Car servicing is essential to keep your vehicle performing at its best reduces the risk of breakdown.
Our vehicle servicing options are in accordance to the manufacturers schedule which is specific to the make, model and mileage of your vehicle. We offer 3 different types of service:
Carried out annually or every 12,000 miles.
– The service includes the routine lubrication of all working parts, hinges and catches, an oil change, oil filter change, new spark plugs (petrol models), new fuel filter (diesel models). In addition, we carry out safety checks on ball joints, tyres, steering, suspension, ensure all lights are in good working order, the fan belt tension, fluid levels (for example, brake fluid) are correct and there are no leaks. The vehicle's general safety is also assessed, this includes seat belts and wipers.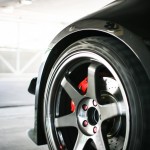 – Carried out every 6 months or 6'000 miles.
– This type of service is useful for those who do consistently short journeys or those that annually do very high mileage.
– It is a good way to keep your vehicle roadworthy in between your annual full services.
– This service involves everything a full service does, except for the fact that it is only the oil and filter that is changed, however everything is still checked, including brakes, fluids and ball joints etc…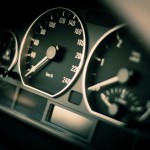 Carried out sporadically
– This service includes a removal and replacement of the engine oil and the oil filter. We also check all levels including tyre pressures.
– This service is useful for those who are planning on using their vehicle for a long journey or who have just completed a long journey. Again it is also useful for those who annually complete either very low mileage or very high mileage.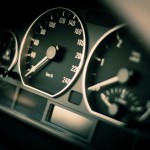 Free collection and delivery service within the W3 and surrounding areas.
Complete the form on this page your free estimate.
Are you ready for summer?
Click to view all of our services
If you can't see the service you need or would like to find out more, feel free to contact us on the following details
52 Birkbeck Road, London, W3 6BQ
What our customers say
I first came to this garage to get my MOT done and once I could see how it was run I have never looked back. Quick and efficient service. Very friendly and honest people. Fair prices. I'm a very happy customer who will return.

I have been using Burlington for over 15 years and always receive a top rate service and the quality of work is second to none

Burlington always have time for me and give me an efficient service.

Drop it off, pick it up, JOB DONE!

As a female I have previously found garages very intimidating and an uncomfortable place to be, however with its friendly family atmosphere I feel comfortable and relaxed walking into Burlington

Does what it says on the tin!

Fantastic Service! Reasonable prices! What more do I really need to say!! I would definitely recommend Burlington Motors.

I get my car MOT'd here every year. They are friendly and always give me helpful advice on what I might need to be doing on the car in order for it to pass next year without being pushy to do the work themselves

Always a wonderful service with a smile. Honest work done by a good team.

Always found helpful in giving advice and their work is of the highest quality.

Following a recommendation, I have been using Burlington Motors for more than twenty years for annual services and MOTs, as well as any occasional problems that have occurred in my vehicles over the years. I have always found the staff to be courteous and attentive, giving good advice, based on prior knowledge of particular models, explaining any issues and the options available. The solutions have invariably been sound and the work done punctually.

Burlington have been looking after our cars for many years. They have provided us with an exceptional, personalised and excellent service ranging from MOTs to major body work. They are highly efficient, competitively priced and very helpful.